Main content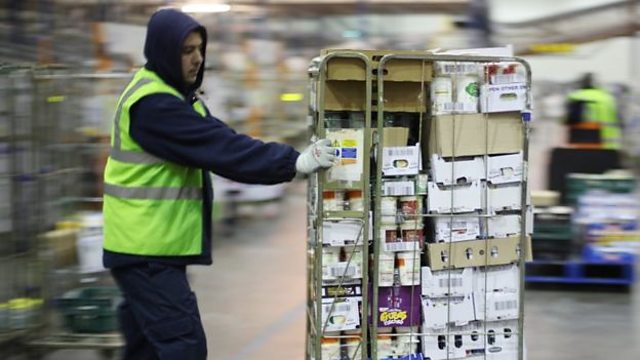 Coronavirus: How robust is our food chain?
We explore how vulnerable global food distribution networks are to Covid-19 disruption.
Panic buying of food has become a feature of the Covid-19 outbreak around the world, stripping supermarket shelves of some items and prompting limits on the number of products customers are allowed to buy. The UN Food and Agricultural Organisation says there could be global food shortages within weeks due to lockdowns and disruptions in areas like shipping and logistics. Governments across the planet have been keen to stress there is enough food to go around and they say supply chains are robust. So, in a globalised world in which much of the food we eat either comes from or is processed elsewhere, just how robust are they? As the number of people sickened by coronavirus increases, will retailers and their suppliers have enough staff to keep up with demand? What impact will national export restrictions have? As restaurants are forced to close and increased numbers of people cook at home, are we about to see a historic amount of food go to waste? And will the upheaval force some of us to return to a simpler - and more localised - food distribution model, even if it does mean giving up on year-round access to certain types of food?
Last on
BBC World Service
News Internet
Contributors
Sara Menker - CEO of Gro Intelligence and a trustee of the Mandela Institute for Development Studies
Professor Tim Lang - author of the book 'Feeding Britain: Our Food Problems and How to Fix Them'
Katy Askew - a senior editor at the food industry publication 'Food Navigator'
Also featuring ...
Dr Maximo Torero - chief economist at the UN's Food and Agriculture Organization (FAO)
Kakali Mukhopadhyay - an agriculture economist
Darian McBain - 'Thai Union'
Brian Marterer - a senior manager in PwC China's Food Supply and Integrity Services team
Broadcasts
BBC World Service

except Australasia, East and Southern Africa & West and Central Africa

BBC World Service

News Internet