Main content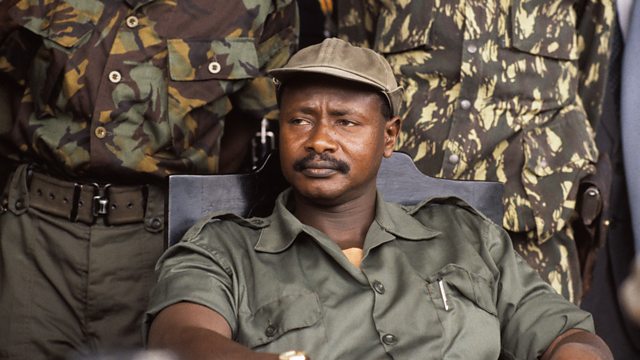 Uganda's war in the bush
Alan Kasujja looks at the guerrilla war in Uganda, which led to the current leadership of President Yoweri Museveni.
Alan Kasujja tells the story of the guerilla war in Uganda which began nearly 40 years ago and led to the current President Yoweri Museveni taking power.
After the fall of Idi Amin there was a power vacuum in Uganda which led up to a general election. The former President Milton Obote returned from exile and was declared the winner. But amidst accusations of gerrymandering and intimidation, opposition groups claimed the 1980 election had been rigged.
A young politician, Yoweri Museveni, had promised to fight an armed uprising in the bush if Obote won, and in 1981 he began a protracted guerrilla war. It's estimated anywhere between 100,000-500,000 people were killed and the dominant narrative was that the government committed all the atrocities. But there has been little scholarship into the details of the conflict.
Museveni became president in 1986 and the liberation struggle, as its often now called, forms a key part in the mythology of his leadership.
We hear stories from those who fought in the bush, including a child fighter, about what drove them to go to war, and we speak to civilians living in the rural areas which saw the heaviest fighting.
But Uganda's population today is mostly under the age of 30. Most have no memory of the bush war at all, and they have only known one President. What does this story mean to them, and do they and those who lived it think it was ultimately worth it?
(Photo: Yoweri Museveni seizes power. He finally captured the capital city, Kampala, in January 1986. Credit: William Campbell/Sygma/Getty Images)
Broadcasts