Main content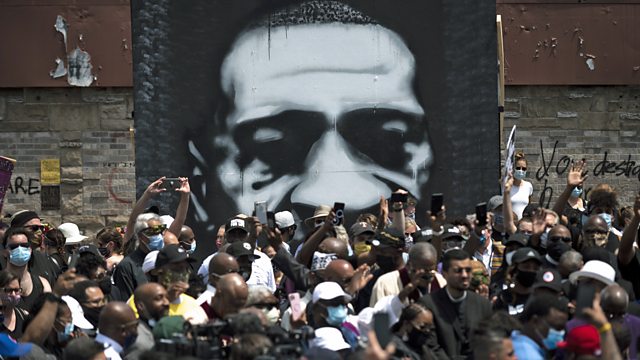 Being African-American in Minnesota
Anti-racism protests in Minnesota; China after coronavirus lockdown; implications of lockdown in the Democratic Republic of Congo; restarting Spanish tourism.
Pascale Harter introduces analysis, reportage and personal reflections from correspondents around the world.
The killing of African-American George Floyd by a white policeman in Minnesota led to both peaceful demonstrations and violence across the United States. Emma Sapong is a journalist who lives in Minnesota. As an African-American woman she has had direct experience of the gaping hole between the lives of black residents and their white counterparts.
China was the first country to enforce a lockdown as a result of the coronavirus in late January. At the time many outsiders saw it as a draconian measure, only possible in a country with an authoritarian government. But five months on and it's still reality for many across the world. China has now eased many of its pandemic-related restrictions and Stephen McDonell detects a new mood of optimism in the country.
Covid-19 is only spreading slowly in the Democratic Republic of Congo, but measures to curb the spread, such as closing borders, have led food prices to shoot up. In the eastern city of Goma, some people are more afraid of starving to death than of catching the disease. Others are particularly wary of foreigners who they fear might be carrying the virus, as Olivia Acland reports.
And as Spain looks to restart its tourism industry some resorts, like Torremolinos in the south, are turning to the past for inspiration. In the 1960s, it rivalled France's St Tropez with visitors ranging from royals to world leaders and Hollywood stars. Oliver Smith finds out more about Torremolinos' forgotten glamour.
Presenter: Pascale Harter
Producer: Bethan Head
(Image: People gather in front of a painting of George Floyd on the Minneapolis block where he died in police custody. Credit: Stephen Maturen/Getty Images)
Last on
Broadcasts