Main content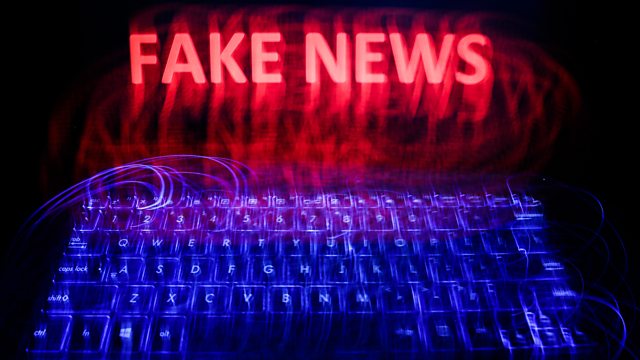 Online manipulation on a global scale
Online manipulation on a global scale. Also GPS collars for grazing animals that avoid fencing and is ubiquitous connectivity increasing cybersecurity risks?
Social media influence by governments and political parties is a growing threat to democracies according to the 2020 media manipulation survey from the Oxford Internet Institute. In the last year social media manipulation campaigns have been recorded in 81 countries, up from 70 countries in 2019 and most of the countries involved have deployed disinformation campaigns. The main author of the report, Dr. Samantha Bradshaw is on the show.
GPS Grazing Collars
How do you control where your animals graze if you can't fit a fence to keep them contained to a certain area? Use a GPS grazing collar. This technology has been developed by Norwegian firm NoFence and uses GPS to track individual animals and stop them crossing boundaries that have been progammed using a mapping app on a smart phone. The collars emit a bleeping noise that gets louder as animals reach a virtual fence and will receive a small electric shock if they cross it (this is much smaller than one from an electric fence). Electric fences are expensive and difficult to fit in remote terrains and these GPS collars allow farmers to regularly change their grazing sites. We hear about the tech from UK manager of NoFence Synne Foss Budal and about the conservation benefits from Emma Wright from North Pennines Area of Outstanding Natural Beauty who is trailing the collars in their upland pastures.
Ubiquitous Connectivity and cybersecurity
Late last year the World Economic Forum and the University of Oxford, released a report on the future of cybersecurity. They identified four emerging technology trends that could endanger security in the digital world within the next 5 to 10 years. In a series of reports Digital Planet's Florian Bohr looks into each of these cybersecurity threats of the future. This week, we hear about how the sheer amount of digital connections between devices, services, and people is an inherent cybersecurity risk.
(Image: Getty Images)
The programme is presented by Gareth Mitchell with expert commentary from Angelica Mari
Studio Manager: John Boland
Producer: Ania Lichtarowicz
Last on
BBC World Service
News Internet
Broadcasts
BBC World Service

Online, Americas and the Caribbean, UK DAB/Freeview, News Internet & Europe and the Middle East only

BBC World Service

Australasia, South Asia & East Asia only

BBC World Service

East and Southern Africa & West and Central Africa only

BBC World Service

East and Southern Africa & West and Central Africa only

BBC World Service

News Internet