Main content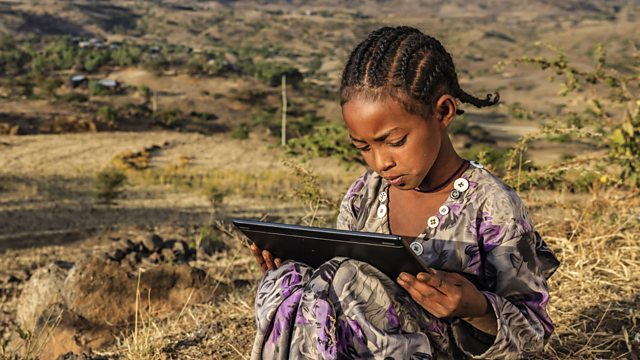 Ethiopia's continuing online censorship
The internet shutdown in Ethiopia is entering its 3rd week.
The internet shutdown in Ethiopia has been in place for 2 weeks now.
The Ethiopian Government cut internet connectivity following protests over the killing of singer and activist Hachalu Hundessa. The civil society group NetBlocks monitors connectivity around the world. Their Executive Director Alp Toker explains how by controlling mobile telecoms Ethiopian authorities are able to keep a tight grip on internet access.
Researchers at Queen Mary University looked at the network traffic data generated by internet-connected home security cameras. Their work flagged up that hackers can get information about your daily routine without looking at any video content from the cameras. Dr Gareth Tyson, lead author of the study, explains how the rate at which cameras upload internet data can predict whether a house is occupied or not.
BBC series Springwatch has been using automated wildlife cameras to record animals in areas of interest, such as Woodpecker nests across the UK. They have been training machine learning systems to only recognise when an activity is happening with a particular animal. Gareth speaks to senior BBC Research engineer, Robert Dawes to find out more.
(Image:Getty Images)
Producer: Julian Siddle
Last on
BBC World Service
East and Southern Africa & West and Central Africa only
Broadcasts
BBC World Service

except East and Southern Africa & West and Central Africa

BBC World Service

except East and Southern Africa & West and Central Africa

BBC World Service

East and Southern Africa & West and Central Africa only