Main content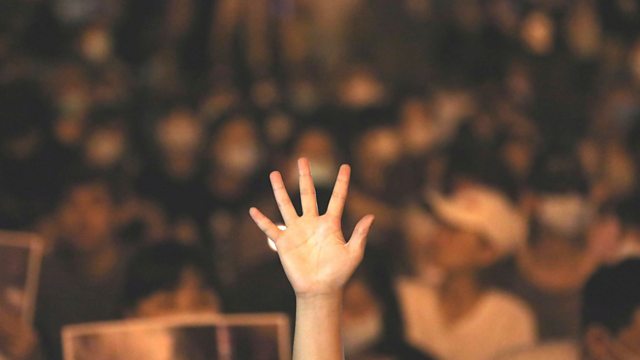 Hong Kong's last gasp?
Is the banking gateway to China under threat from its new security law?
China's plan to impose its new so-called security law in Hong Kong may flout the territories legal independence. Some say it may jeopardise Hong Kong's status as Asia's largest financial hub. Hedge fund manager Edward Chin tells Ed Butler that the new law will mean an end to the principle of "one country, two systems" and may lead to companies leaving the territory. Victor Shih, an expert in Chinese banking and finance based at the University of San Diego, says it could have a much more detrimental effect on China's banking system and the country's access to the world's financial markets. But James Crabtree from the Lee Kuan Yew School of Public Policy in Singapore, thinks Beijing has taken a cool headed decision and is willing to sacrifice some business for the sake of political stability.
(Picture: A Hong Kong anti-government protester raises a hand; Credit: Anna Wang/Reuters)
Last on
Broadcast

A year of Covid in Nairobi: Josephine's story