Main content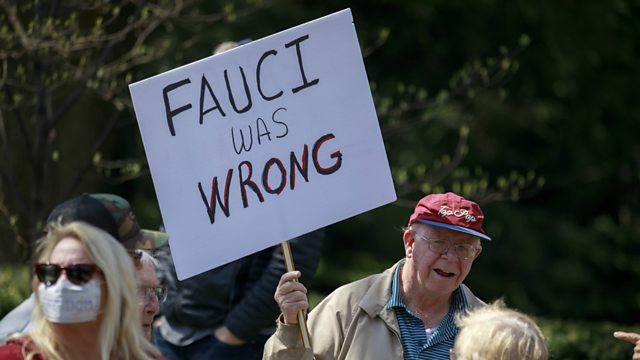 Coronavirus in the Red States
In the US, political ideology and public health concerns are entangled
Coronavirus outbreaks continue in various patterns around the United States, even as some state governors press ahead with lifting lockdowns. Particularly in rural states, support for getting back to normal has intensified, as some Americans feel their liberties are being trodden on by an overzealous public health regime. For epidemiologists such as Tara Smith, professor at the Emerging Infections Laboratory at Kent State University, this is a worrying trend as many rural areas are yet to fully experience the impact of coronavirus. And the medical and cultural anthropologist Martha Lincoln of San Francisco State University fears coronavirus strategies may have been consigned to the culture wars that have been raging between the left and right in the US for decades. But Florida political consultant and Republican Chris Ingram says there needs to be a balance in the response to COVID-19 and that some parts of the media and public health authorities have lost perspective.
Producer: Frey Lindsay.
(Picture: A protester holds a placard during an anti-lockdown protest in Michigan April 18th, 2020. Picture credit: Getty Images.)
Last on

Broadcast

Featured in...
BBC programmes with updates, analysis and advice on the coronavirus pandemic
How the 2008 crash shaped our world