Main content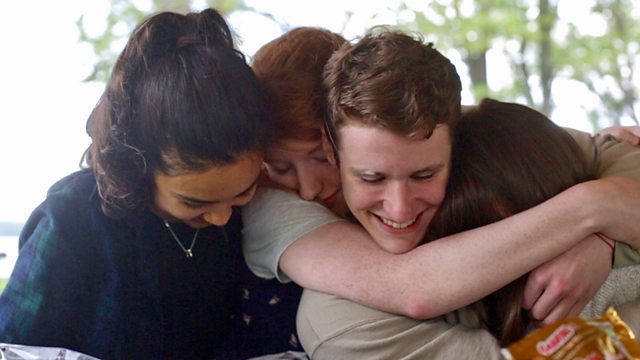 My very extended family
When Julia discovers she has more than twenty siblings, she must redefine her family.
Two years ago Julia, a high school student from Ohio received an email from a woman in New York she had never met, claiming that her daughter and Julia shared the same biological father. The phone call that followed changed her life forever, as she discovered that she had not only one half-sibling, but more than she could ever have anticipated.
Julia grew up with her two mums Betsy and Kathleen and her adopted sister Sarah. She always knew she was donor conceived – what she never expected was to discover more than 20 donor half siblings.
Lack of regulation in the US donor sperm industry is leading to the creation of enormous genetic family groups. Thanks to the proliferation of mail-away DNA tests and the emergence of online donor registries, people conceived with donor sperm are increasingly connecting with their genetic relatives, forming complex communities.
Now Julia tells us her own story as she prepares to meet some of her siblings for the very first time. As she investigates her remarkable family history and these new relationships, she explores the meaning of family and identity in an age of scientifically assisted reproduction.
Producer: Ben Davis
(Photo: Donor siblings (from left to right): Mari, Julia, George, Samantha Credit: Hannah Long-Higgins)
Last on
Broadcasts