Main content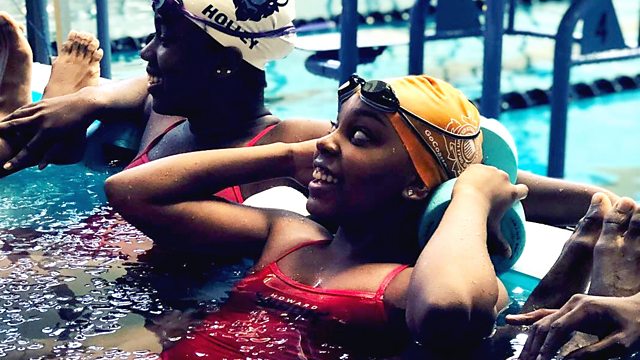 Black girls don't swim
Does maintaining good hair stop black girls from getting into the water?
Seren Jones swam competitively for 13 years in the UK and in the US collegiate system. But in that time she only ever saw six other black girls in the pool. Why so few? A survey published by the University of Memphis and USA Swimming found that black respondents were significantly more concerned about getting their hair wet, and about the negative impact of chemicals on their appearances, than white respondents.
Seren explores whether maintaining 'good' hair really is the leading factor behind why black women do not take part in competitive swimming. And what, if anything, is being done about it?
(Photo: Members of Howard University women's team relax in an ice bath after swimming practise Credit: Noelle Singleton)