Main content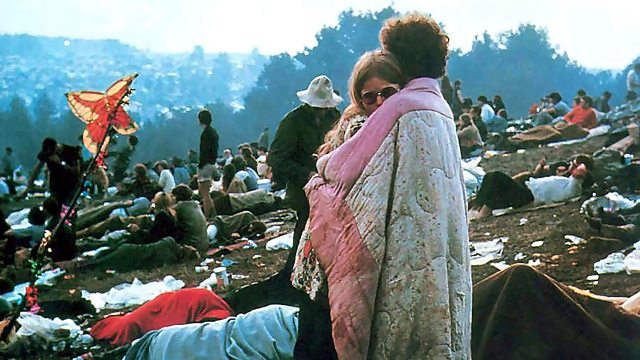 Why Woodstock still matters
On its 50th anniversary, we explore the social impact of the legendary Woodstock Festival.
The Woodstock myth is a potent and evocative symbol of the '60s utopian hippie dream – an event that represents to the world the ultimate example of the unifying power of music, peace and love. To mark the 50th anniversary of one of the most iconic cultural events of the 20th Century, this programme explores the impact of the now legendary celebration and why the spirit of Woodstock still carries important social lessons, providing evidence that the power of ordinary people can effect change.
Musicians, artistes and organisers who were there including John Sebastian, Roger Daltrey, Carlos Santana, Michael Lang, Michael Wadleigh, Arlo Guthrie, David Crosby, Richie Havens, Eddie Kramer and Stephen Stills, explain how the pinnacle of the optimism that they all shared as a generation included 500,000 young people enjoying three days of what was billed as "an Aquarian Exposition".
And now that the Woodstock generation has indeed inherited the world, what lessons from that utopian dream are still being implemented today and how has the '60s hippie ethos that cherished the value that people placed on one another that weekend permeated society in general?
Presenter: Arlo Guthrie
Producer: Des Shaw
(Photo: Woodstock album cover. Credit: Burk Uzzle)