Main content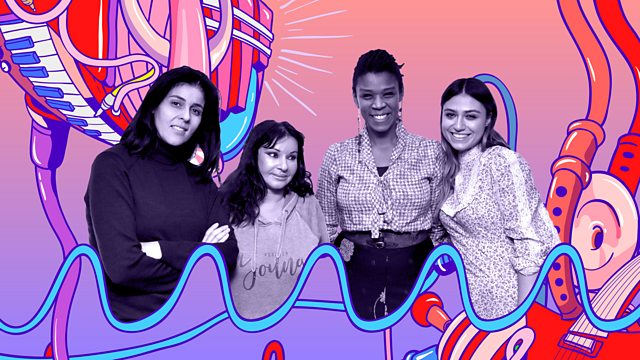 Clichés with Gabriella Cilmi and Natacha Atlas
Australian singer Gabriella Cilmi talks to Carmen Souza, Soud Massi and Natacha Atlas about songwriting clichés and staying true to artistic visions.
Australian singer Gabriella Cilmi hosts Music Life, the show where some of the best musicians in the world come together to talk about creativity and living as a musician. She is joined by Portuguese singer Carmen Souza, France-based Algerian singer Soud Massi, and Egyptian-British singer Natacha Atlas.
Carmen Souza is a jazz singer, pianist, and guitarist of Cape Verdean decent who sings in Portuguese, English, French and Creole. Soud has widely been touted as the most successful female singer-songwriter to emerge from the Arabic-speaking world. Natacha has collaborated with the likes of Nitin Sawhney, Peter Gabriel, and Jean-Michel Jarre, and her latest album Strange Days was released last year.
Gabriella, whose platinum selling debut album Lessons to be Learned came out in 2008, talks to these other great singers about staying true to artistic visions, songwriting clichés, and the unsung people who have helped them in their careers.
Broadcasts