Main content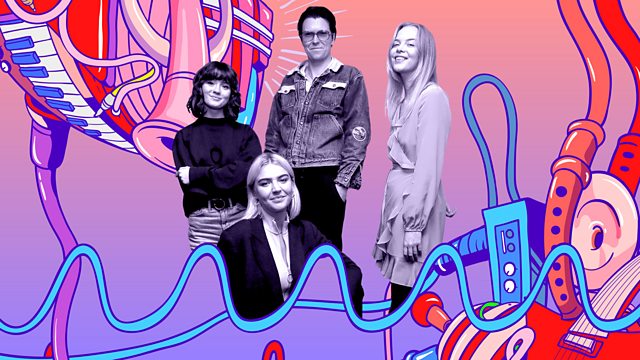 'Don't move your hair so much' with Rebecca Lucy Taylor and Maisie Peters
Rebecca Lucy Taylor - AKA Self Esteem - joins Alex Cameron, Maisie Peters and Rakel Mjoll to discuss honesty in lyrics, musical pet hates, and trying to determine what's cool.
Rebecca Lucy Taylor AKA Self Esteem hosts this week's Music Life - the show where some of the best musicians from all over the world get together to talk about how they make music, and their lives as musicians.
Joining her are some other great pop musicians. Alex Cameron is a singer born and raised in Sydney who makes what has been described as "Australian sleaze pop". He apparently is used to dressing up as an old man, and his most recent record is a love letter to his partner and a musing on masculinity. Also joining the group is Maisie Peters, a 19-year-old singer songwriter from Brighton in the south of England, who started writing songs aged 12 and cites the likes of Taylor Swift, Lily Allen, First Aid Kit, Kacey Musgraves and Kanye West among her biggest influences. She gained fame after releasing recordings of herself on Youtube, and the internet has decreed that she is making the "best observational pop of 2019". Finally, Rakel Mjoll, lead singer of the band Dream Wife. She is a former art-school student and singer from Iceland who grew up in California. Dream Wife are a band who tackle subjects such as body image, gender roles, and the various faces of womanhood.
Led by Rebecca, they discuss honesty in lyrics, musical pet hates, getting your hair caught in a violin, and trying to determine what's cool.
Broadcasts