Main content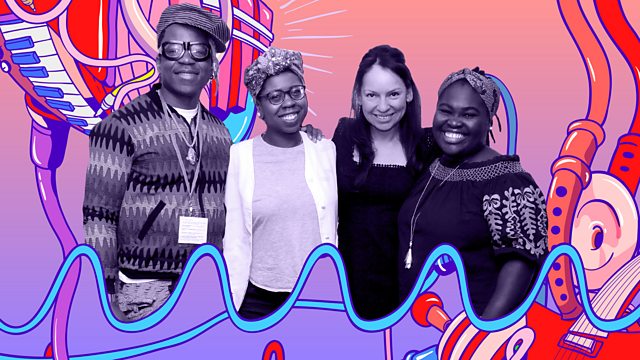 Stephanie Phillips and Gabriela Quintero: Dismantling preconceptions
Punk singer and guitarist Stephanie Phillips is joined by Blick Bassy, Gabriela Quintero and Daymé Arocena to discuss how they handle outside influences on their music.
This week, we're going truly global, taking in three continents. Lead singer and guitarist of the UK black feminist punk band Big Joanie, Stephanie Phillips, guides us through this bumper episode. Joining her is: one half of the duo Rodrigo y Gabriela, who've been playing together for almost 20 years and have been inspired by everything from Heavy Metal to Jazz, it's Gabriela Quintero; a singer, composer and choir director from Cuba, she's signed to Gilles Peterson's Brownswood label and has been quoted as saying: "We want to make Cuban music universal again by mixing the traditional with our young spirits", it's Daymé Arocena; finally, a Cameroonian singer songwriter, one of 21 children and who started singing at the age of just 3. He mixes African, Latin and American influences, it's Blick Bassy.
Led by Stephanie, they'll be discussing the expectations that are placed on their music from outside forces, how their various influences manifest themselves in the music, and whether or not politics can be a creative force.
Broadcasts