Main content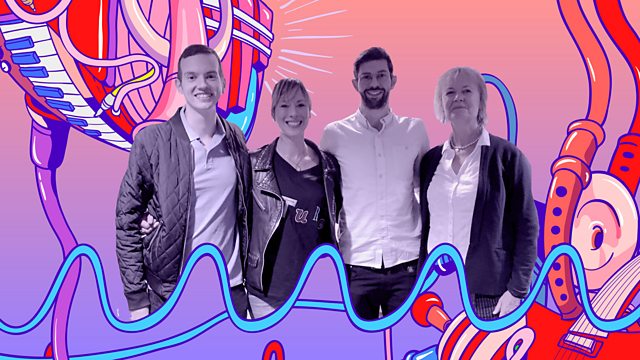 Rob Lewis and Sally Beamish: How hard is it to be original?
Rob Lewis, with guests Sally Beamish, Jo Quail and Robin Haigh.
This week it's the seventh episode of Music Life, a new weekly series and podcast in which musicians talk to musicians about all aspects of life making music.
The host this time is arranger and composer Rob Lewis (critically acclaimed latest album 'Momentum' out now). And he's joined by composer and violinist Sally Beamish (received 'Award for Inspiration' at the 2018 British Composer Awards), composer and virtuoso cellist Jo Quail (worked with Salif Keita, Airto Moreira and Flora Purim) and composer Robin Haigh (one of the youngest winners of the British Composer Award).
Led by Rob Lewis they'll be discussing where do you start when composing a piece of music, writers block, and how hard is it to be original. Rob aims to get to the bottom of how they all do what they do, and why they do it.
In part two, Sally Beamish plays some of her favourite tracks, and tells stories around a playlist on the theme of 'Inspiration'.
Broadcasts