Main content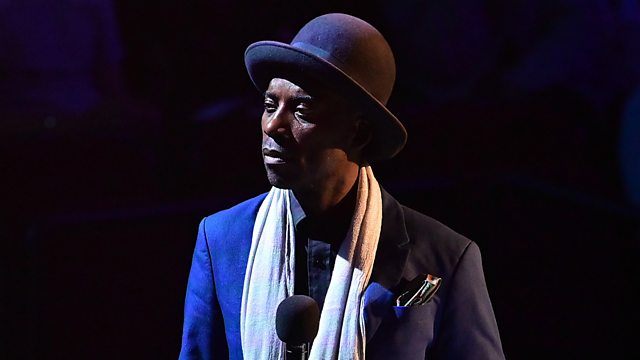 Recreating Ellington's Sacred Concerts for the 21st Century
Young British jazz musicians perform the best of Duke Ellington's three late masterworks in London's Royal Albert Hall.
In his long career, the jazz legend Duke Ellington wrote hundreds of pieces but he considered his three Sacred Concerts to be the pinnacle of his musical achievement. In this week's visit to the 2019 BBC Proms you can hear the best of the Concerts in a new version created by the pianist and conductor Peter Edwards and vocalist Carleen Anderson. Ellington said he preferred his music to be seen as 'beyond category' but even by his standards the Concerts encompass a very broad range of musical styles: big-band jazz, classical music, gospel and tap dancing.
Performers:
Carleen Anderson and the UK Vocal Assembly
BBC Singers
Monty Alexander, piano
Annette Walker, tap dancer
Nu Civilisation Orchestra
Peter Edwards, conductor
Andrew McGregor introduces the concert from the Royal Albert Hall in London alongside Ashley Henry, a rising star among British jazz pianists.
Photo: Randolph Matthews performs Ellington's Sacred Concerts at the BBC Proms Credit: BBC/Mark Allan
Last on
Broadcasts