Main content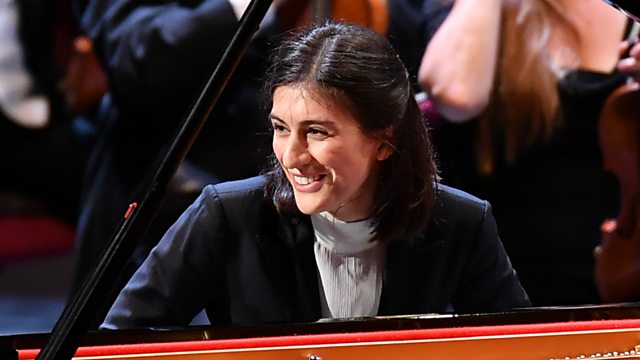 Celebrating women composers
Proms premieres of Clara Schumann's Piano Concerto in A minor and Sofia Gubaidulina's Fairytale Poem.
Considering that Clara Schumann was one of the best-known pianists of the 19th century, it may come as a surprise it's only this year, two centuries after she was born, that her Piano Concerto is having its first performance at the BBC Proms. It was composed when Clara was only in her mid-teens, so it's fitting that it is a BBC Radio 3 New Generation Artist, the Georgian virtuoso Mariam Batsashvili, introducing it to the Proms audience. The Concerto is complemented by a work inspired by a whimsical tale about a piece of blackboard chalk from the pen of the contemporary Tartar-Russian composer Sofia Gubaidulina which is also new to the Proms.
Music played:
Clara Schumann: Piano Concerto in A minor
Sofia Gubaidulina: Fairytale Poem
Mariam Batsashvili, piano
Ulster Orchestra
Rafael Payare, conductor
Andrew McGregor is joined at the Royal Albert Hall in London by pianist Lucy Parham who introduces Mrs. Schumann's life and work to audiences world-wide with her dramatised portrait of the musician.
Photo: Mariam Batsashvili Credit: BBC/Chris Christodoulou