Main content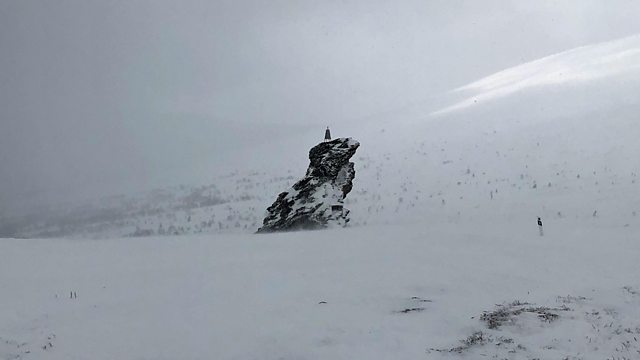 The Dyatlov Pass mystery
How the death of nine Russian students has fuelled conspiracy theories for 60 years. Lucy Ash travels to the Ural Mountains to trace their footsteps to find out what happened.
In 1959 a group of nine Russian students met a mysterious death in the Ural Mountains. Experienced cross-country skiers, their bodies were found scattered around a campsite, their tent cut from the inside, as they seemingly panicked to escape from someone – or something.
Sixty years on, Lucy Ash traces their footsteps to try and find out what happened.
In the decades that have followed, a host of theories have been put forward as to what caused these mysterious deaths: it was an avalanche, or murderous local tribesman, or the Russian Yeti - or a secret Soviet weapons test.
Though if there was a government cover-up, it's curious that earlier this year the Russian authorities decided to reopen the investigation into the incident. They say it's time to put the conspiracies to bed – but why now?
Reporter: Lucy Ash
Producer: Richard Fenton-Smith
Researcher: Tatyana Movshevich
(Photo: The Dyatlov Pass in the Ural Mountains in Russia, where nine students died in 1959. Credit: Richard Fenton-Smith/BBC)
Broadcasts
BBC World Service

East and Southern Africa, Online, News Internet & West and Central Africa only