Main content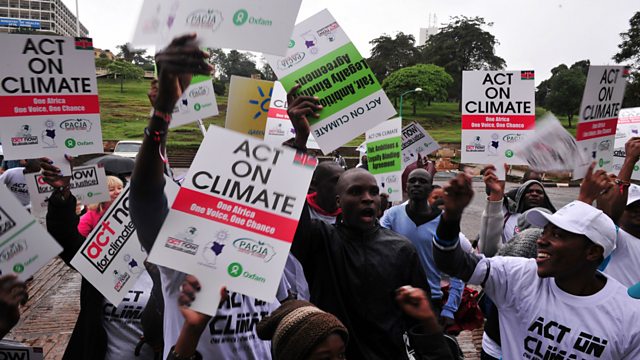 Religion and climate change in Nairobi
How can religion help in the fight against climate change and protect the environment?
For the BBC World Service, Nairobi based journalist and broadcaster Ciru Muriuki brings together young people of different faiths, together with a live audience, at the National Museum in Nairobi, Kenya, to hear what people want from their religious leaders and hear how faith motivates their activism.
We'll hear from young people in Kenya who are putting themselves on the front lines of the battle to save the planet. Some are helping farmers and communities find sustainable ways to earn income; others are picking plastic out of the sea and marching to get attention from those in power. Some say their faith compels them to protect wildlife and care for all living beings; others say energies would be better put into forcing high polluting countries to change their ways while in Kenya the focus should be on development, education and relieving poverty.
In a continent that is experiencing the effects of climate change disproportionately compared to many parts of the world, how should religious leaders of every faith be mobilizing their communities?
Producer: Louise Clarke-Rowbotham
Photo: Hundreds of people with placards take part in demonstration in Nairobi calling for climate change justice for Africa.
Credit: SIMON MAINA/AFP/Getty Images
Clips

Broadcasts