Main content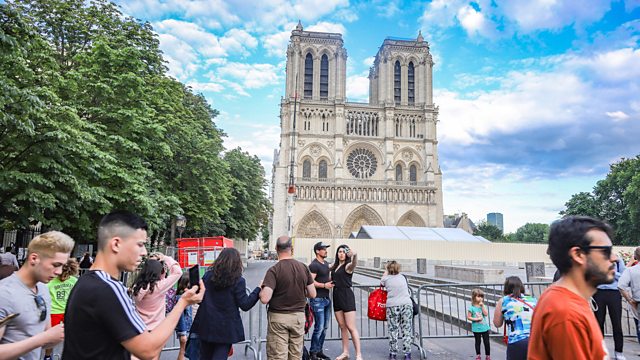 Rebuilding Notre Dame
The Notre Dame fire has awakened faith in France.
In the hours after the fire at Notre Dame Cathedral, French President Macron said France would rebuild Notre Dame to be "more beautiful than ever".
In the days that followed, some of Frances wealthiest people promised millions of Euros to ensure that actually happened.
But the fire has awoken this country. Even some atheists have suddenly realised what this means to its Christian heritage. The French word is 'patrimoine' from 'patres' – fathers and 'monere' memory, the memory of our fathers.
The fire at Notre Dame shook France, but does the desire to restore it show a new affinity with religion or a chance for the country to restore some civic pride? John asks whether this has been a wake-up call for France's church and new hope for a revival of the "faith of our fathers".
Photo: Tourist as seen taking pictures and selfies of the Notre Dame Cathedral in June 2019.
Credit: Nicolas Economou/NurPhoto via Getty Images.