Main content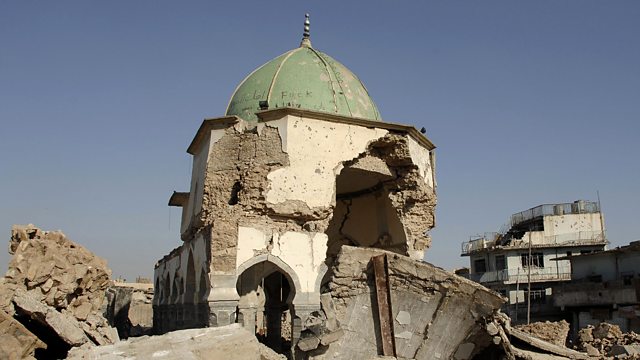 Training to save the treasures of Iraq - part two
Iraq's female archaeologists return to Mosul to work on restoring their ancient heritage.
Shaimaa Khalil joined eight women from Mosul during their two months training in London, learning about the way in which the capital city's important architecture has been protected and rebuilt over centuries.
In part two, she is reunited with the women in their home city of Mosul. This is not Shaimaa's first visit to Mosul since the defeat of the so called Islamic State, and she is shocked by how little progress has been made in this city of rubble. Mosul is not just home to hundreds of thousands of Iraqis living their daily lives – it is also where the remains of some of the world's oldest and most important ancient cities can be found. This part of Iraq was a treasure trove of statues, palaces and fortresses dating back hundreds of years before Christ. The Islamic State fighters attacked them with drills, sledgehammers and explosives.
Shaimaa hears about the work the archaeologists are doing now to assess this damage and their hopes for the future of these heritage sites. She visits the site that was the most iconic of Mosul's buildings – the Al Nuri mosque and minaret – which Islamic State blew up at the end of the occupation. Perhaps the greatest damage of all is to the people of Mosul and their culture.
The women share stories of their city and what life was like under IS and now, and the work they hope to do to rebuild both its buildings and its community.
(Photo: The destroyed al-Nuri mosque is seen in the old city of Mosul in northern Iraq, 2018. Credit: Zaid al-Obeidi/AFP)
More episodes
Next
You are at the last episode