Main content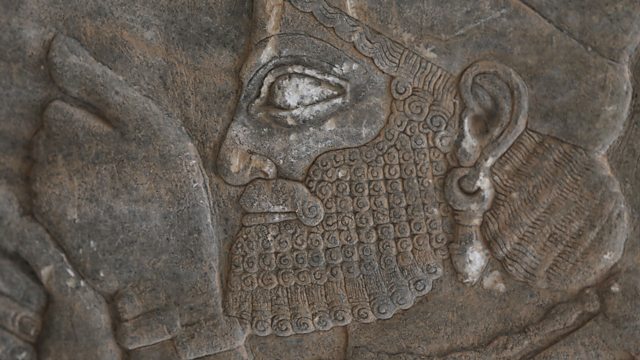 Training to save the treasures of Iraq - part one
Eight female archaeologists from Mosul travel to London to train with the British Museum.
For three years Mosul was occupied by the extremist group known as the Islamic State. During the occupation which lasted until July 2017, the group destroyed many important ancient sites with hammers, bulldozers and explosives. Work is now beginning to assess the damage, but in order to undertake this vital work, Iraqi archaeologists are in need of training and equipment. For the first time eight women from Mosul come to train with the British Museum in London.
Shaimaa Khalil meets the women in London as they participate in the British Museum's 'Iraq Scheme'. They are learning how London itself can inspire and inform the task ahead. Shaimaa joins them on a walking tour of the city where they learn about the Great Fire of London and the Blitz bombings. Both events destroyed large swathes of the city, so what lessons can London offer Mosul when it comes to saving the treasures of Iraq?
(Photo: Wreckage of the historical artefacts, destroyed by Daesh terrorists, seen in Nimrud in Mosul's south-east. Credit: Hemn Baban/Anadolu Agency/Getty Images)
More episodes
Previous
You are at the first episode