Main content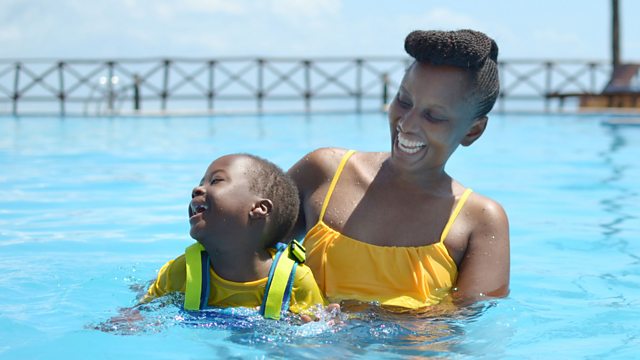 Don't hide my son
A mother asks why barely anyone in Tanzania knows about Down syndrome.
When Elly Kitaly gave birth to her son she found out he had Down's syndrome. She barely knew what the condition was. Growing up in Tanzania, she hardly ever saw anyone with Down's in the streets, at church or at family events. So where were these children?
She suspected they were prisoners, locked up in their own homes.
Listen to Elly's conversations with mothers about the pressure they come under to hide their children with Down's, the shame they are made to feel and their defiant determination to change this.
Producer: Clare Spencer
(Photo: Elly Kitaly and her son Chadron in a swimming pool. Credit: Clare Spencer)