Main content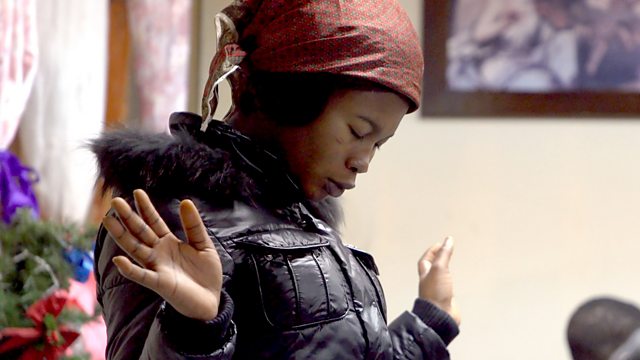 After the boats
What happened to the Nigerian women trafficked to Europe during the migrant crisis?
During the Migrant Crisis thousands of Nigerian women were trafficked into Italy for sexual exploitation. In 2016 alone 11,000 made the perilous journey through lawless Libya and then in flimsy boats across the Mediterranean. Naomi Grimley asks what became of them when they got to Europe?
Before these women left home, they were made to take part in a juju ceremony which might involve burning pieces of their clothing or public hair. Traffickers use this as a way of controlling their victims by telling them that if they don't pay back their debts, terrible things will befall them. The psychological effects of these curses are huge, even for those who escape exploitation.
Naomi Grimley speaks to some of the Nigerians who arrived in Sicily between 2015 and 2016. She also speaks to a clinical psychiatrist who helps bring them back to emotional stability. She visits a drop-in centre which encourages the women to integrate into everyday life in Palermo. And she hears from a tough-talking female prosecutor on a mission to "save lives."
Some of the stories are uplifting, such as Gloria who learns Italian in a local college. But others – like Pamela – are still on the streets, plying her trade on a country road outside Catania. And for the final part of this programme she heads north to Antwerp – a city with one of the highest proportions of Nigerian prostitutes in Europe. How are the authorities there trying to help these women and, crucially, stop the traffickers?
(Photo: Magdalen, a former prostitute, praying in church in Palermo)