Main content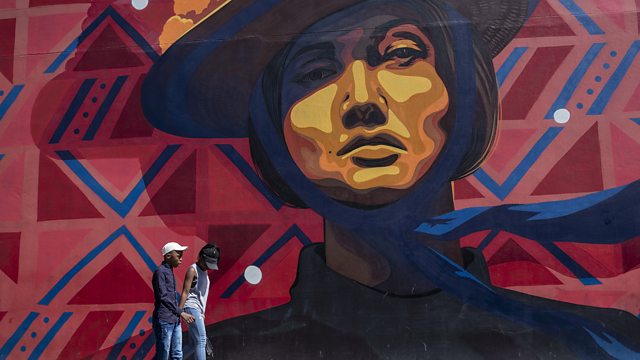 South Africa's Born Frees at 25
South Africa 25 years after the 1994 elections that brought Nelson Mandela to power.
There is a generation in South Africa who are known as the Born Frees. They were born in 1994, the year of the elections in which black citizens were allowed to vote for the first time.
The Born Frees are 25 years old now – graduating from universities, getting established in their careers, or still living in enduring poverty, which has reduced since 1994 but is still profound. The government estimates that 13 million South Africans still live in what they call 'extreme poverty.' This is a major disappointment to many who queued for hours to vote in the 1994 election which brought Nelson Mandela to power.
Despite spending 27 years in an Apartheid jail, Mandela was dedicated to creating a 'rainbow nation', with dignity and opportunity for everyone, regardless of race.
BBC correspondent Hugh Sykes has visited South Africa regularly since 1994, and in this programme he tells us about the politics of the country, education, corruption and poverty. He finds some young South Africans who have never heard the word 'Apartheid' and don't know what it means.
Hugh also examines the unresolved issue of the ownership of South Africa's farms – which are still mostly in the hands of the small white minority. More than 2000 white farmers have been murdered since 1994. Is this land-grab politics, or random violent crime?
(Photo: Street art in Johannesburg. Credit: Kim Ludbrook/European Photopress Agency)