Main content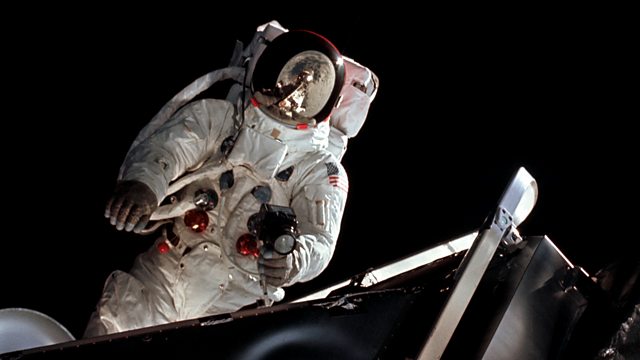 10, 9, 8, 7
10, 9, 8, 7: The dramatic missions that made the Moon landing possible.
Taking place over just eight months, four perilous and eventful space missions laid the foundations for a successful Moon landing. Each pushed the boundaries of technology and revealed new insights into our own planet.
As we count down to the 50th anniversary of the Apollo 11 Moon landing, astronaut Nicole Stott tells the story of the build-up to mankind's giant leap. She speaks to surviving astronauts and travels to Cape Canaveral to meet the people that made the Moon landings possible.
Apollo 7 was the first test of the spacecraft designed to take men to the Moon. But, with the crew tense and battling head colds, they snapped at mission control, openly ignored orders and discarded experiments. None would ever fly in space again.
Apollo 8 was an audacious trial of the giant Saturn 5, a rocket that had recently failed on its previous unmanned test. The mission took three astronauts to lunar orbit, where they read from Genesis and captured images of the Earth rising above the grey lunar horizon.
Apollo 9 was to be the first test of the lunar lander in Earth orbit. It also had the potential to leave two astronauts stranded in space. Its legacy, however, is astronaut Rusty Schweickart's revelation of a world without borders.
Apollo 10 was a dress rehearsal for the first Moon landing. But the crew got so carried away with the excitement, they accidentally sent the lander spinning out of control.
Presented by astronaut Nicole Stott.
Image: Apollo 9 astronaut Rusty Schweickart tests the lunar backpack during a spacewalk (Credit: Nasa)
Last on

Broadcasts