Main content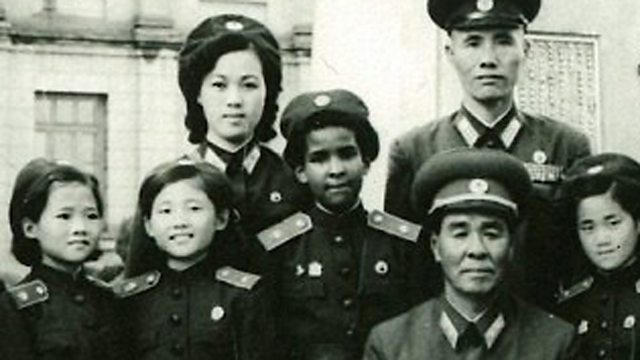 The African girl raised by Kim Il-sung
Monica Macias has two troubling father figures: her real dad, the brutal ex-president of Equatorial Guinea; and her guardian, the North Korean autocrat Kim Il-sung.
In the early 1970s Monica Macias was born in the tiny country of Equatorial Guinea, the daughter of the President, Francisco Macias Nguema. Her father was a notorious figure, described as one of the most brutal dictators the African continent has ever seen. But Monica never really knew him because at the age of six, she was sent to live in North Korea - a country under the authoritarian control of Kim Il-sung, a friend and ally of her father. Kim Il-sung would become a father figure to Monica, overseeing her life and education for the rest of her childhood.
Over years spent in a spartan boarding school system, Monica assumed a North Korean identity and became indoctrinated by the propaganda pushed by the regime. It was only when she left, that she started questioning the things she'd been taught, and the North Korean leader who had been so kind to her.
Presenter: Emily Webb
Producer: Harry Graham
Photo: Monica Macias in Pyongyang
Credit: Courtesy of Monica Macias