Main content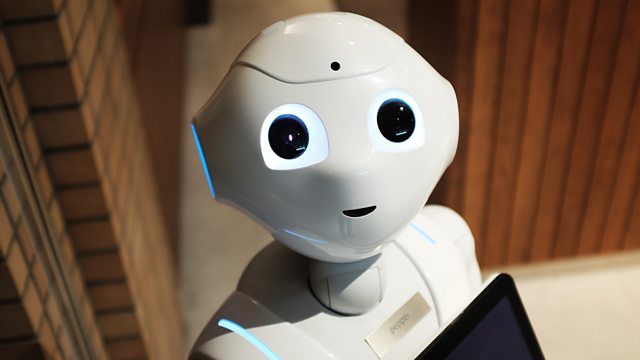 RoboLife
Exploring the growing role of robots in education and elderly care in Singapore and Japan.
Mariko Oi has young children starting school in Singapore, where robots are increasingly being used in education, and ageing parents back in her home country Japan, where they are now assisting in elderly care. She has some understandable concerns about the future, and is setting off to find out just what these machines are being used for, why we need them, and what they're really capable of.
We follow Mariko to some of the world's most high-tech preschools and nursing homes to find out just how advanced the field of robotics is becoming, and whether machines will one day replace humans in the workplace, even in the kinds of roles we might think can only be performed by a human.
As we hear from inventors, ministers, parents, children and care home residents, Mariko digs deeper for answers to the bigger questions that may come to define a new robotic age: will kids taught by robots become like robots? Why might people in Japan be more comfortable living among machines than others elsewhere? And if a machine is truly capable of engaging with humans and pushing our emotional buttons, what does that say about us?
(Photo: A Pepper robot looking toward the camera. Credit: Alex Knight)
Last on
Broadcasts