Main content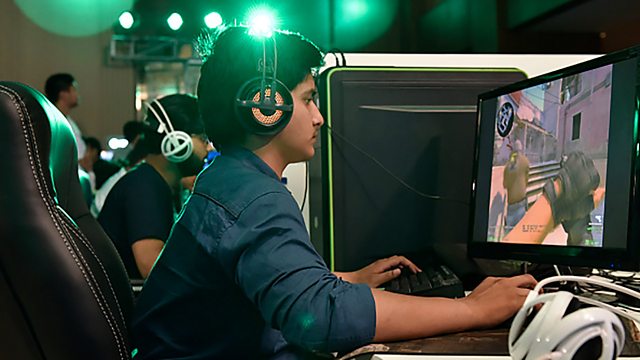 E-sports: More than just a game?
As e-sports gain popularity in India, fears around mental health and addiction run high.
Sad about Game of Thrones ending this week? The battle for the throne lives on - online. Too hot to play football or cricket outdoors? The video game version is a comfortable option, and lets you pick the players, uniform and strategy.
The world of e-sports is a promising one, and growing fast. It goes by its own rules, big money is at stake, and 320 million people globally are hooked on to it. It is growing in popularity in India too thanks to a large community of geeks, gamers and developers. A fantasy sports start-up just became India's first gaming unicorn. But with this popularity come fears around addiction and violence. In fact, an Indian state temporarily banned gamers from accessing a popular battle royale game.
In this edition of WorklifeIndia, we speak to the owner of an e-sports company, a professional gamer who doubles as a cosplayer, and a cyber de-addiction expert. We ask them where the e-sports industry is headed, how you can earn money as a gamer, and how worried we should be about the mental health concerns around it.
Presenter: Devina Gupta
Contributors: Abhay Sharma, co-founder GamingMonk; Aorin Shariyari, professional gamer and cosplayer; Dr Yatan Pal Singh Balhara, cyber de-addiction specialist.
(Photo: India gaming Championship as Mountain Dew Game Fuel is launched on 9 June 2016. Credit: Saumya Khandelwal/Hindustan Times/Getty Images)