Main content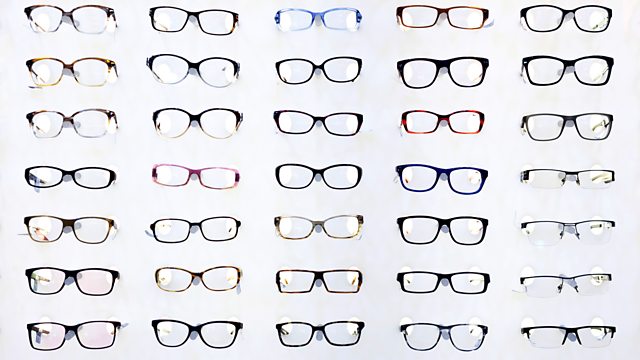 Spectacles have been around for centuries, and have a huge impact on many people's quality of life. So why is it estimated that more than two billion people aren't aware that they need them? Tim Harford considers the difference that seeing clearly makes to the world.
Last on
BBC World Service
South Asia
Image credit
An array of glasses (Credit: Getty Images)
Sources
Google Glass Finds a New Home at the Factory
Smart glasses are making workers more productive
Theories of Vision from Al-kindi to Kepler, 1981, David C. Lindberg, University of Chicago Press, p 209-210 and p 86
Microscopes and Telescopes, Rebecca Stefoff, 2007, Marshall Cavendish, New York, p 12-13 and p14-16.
Artifacts from Medieval Europe, James B. Tschen-Emmons, 2015, ABC-CLIO, Santa Barbara, p 260.
A History of Reading, Alberto Manguel, 1997, Flamingo, London, p293.
A History of Reading, Steven R. Fischer, 2004, Reaktion Books, London, p 186.
Eyeglasses for Global Development: Bridging the Visual Divide. June 2016. World Economic Forum, Geneva.
The spectacular power of Big Lens
Effect of providing near glasses on productivity among rural Indian tea workers with presbyopia (PROSPER): a randomised trial. Lancet Glob Health 2018; 6: e1019–27 Published Online July 23, 2018
Eyeglasses to Improve Workers' Manual Dexterity
A Better Vision for Development: Eyeglasses and Academic Performance in Rural Primary Schools in China Paul Glewwe, Albert Park, Meng Zhao. HKUST IEMS Working Paper No. 2015-37 June 2016.
Global Action Plan Indicators – the data in full
Process evaluation of a National Primary Eye Care Programme in Rwanda. Jennifer L. Y. Yip et al. BMC Health Services Research 2018 18:950.
Self-correction of refractive error among young people in rural China: results of cross sectional investigation. Zhang et al. BMJ 2011;343:d4767 doi: 10.1136/bmj.d4767. 
Broadcasts
BBC World Service

except East and Southern Africa & South Asia

BBC World Service

News Internet

BBC World Service

East and Southern Africa & West and Central Africa only

BBC World Service

Australasia, UK DAB/Freeview, News Internet, Online & Europe and the Middle East only

BBC World Service

South Asia
Podcast
The stories of inventions, ideas and innovations which helped create the economic world