Main content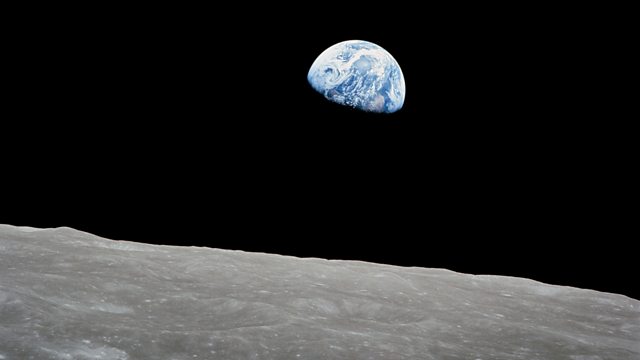 Message from the Moon
Astronauts reflect on creation, God and our place in the universe.
In December 1968, as the crew of Apollo 8 orbited the Moon, they read extracts from Genesis live to a global TV audience.
Astronaut Nicole Stott follows the Apollo 8 mission from launch to splashdown and we hear from astronauts giving their unique perspective on creation, faith and God. Their thoughts are interwoven with music from Hannah Peel's composition, Mary Casio: Journey to Cassiopeia.
The programme features original interviews with Apollo 8 commander, Frank Borman, Apollo 16 astronaut and Moonwalker Charlie Duke, Shuttle astronaut Mike Massimino, as well as serving Nasa astronaut Jeff Williams and European Space Agency astronaut Paolo Nespoli.
Archive includes Nasa commentary from the mission, previously unbroadcast extracts from the Apollo 8 capsule flight recorder as well as BBC TV commentary.
(Photo: Apollo 8 Earthrise)