Main content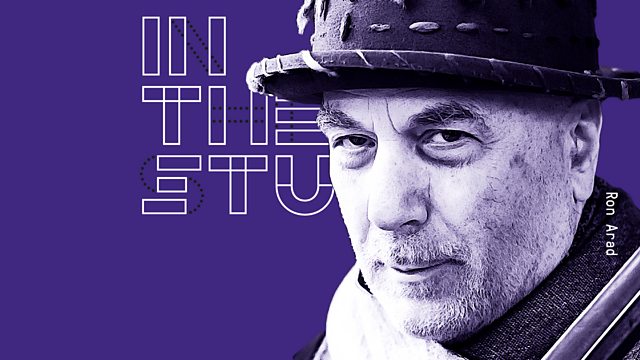 Ron Arad
Industrial and architectural designer Ron Arad, inspired by an object found in a flea market forty years ago, creates a string quartet that plays itself
In The Studio enters the endlessly surprising and shape-shifting world of industrial and architectural designer Ron Arad.
Born in Israel but based in London for over four decades, Arad's multi-disciplinary career has seen him design and produce everything from sunglasses to skyscrapers, and from hats to hotels.
A Royal Academician and Professor Emeritus at the Royal College of Art, he has designed for numerous major international furniture and design brands, and his public art work can be found in cities across the world including Tokyo, Milan, Toronto, Tel Aviv and Singapore.
Like the man himself, Arad's work has always evaded categorization. His constant experimentation with the boundaries and possibilities of materials and his keen interest in cutting edge technology means that nothing is ever as it seems. What at first glance appears to be a map on the wall, turns out to be a bookcase, a vast mirrored sculpture is in fact a ping pong table, a quartz pendant on a necklace doubles as a magnifying glass.
In this programme, Ron welcomes Edwina Pitman into his labyrinthine studio, filled with prototypes and iconic design pieces, to chart the making of one of his many ongoing projects. Inspired by an object found in a flea market forty years ago, Ron's idea is to create a string quartet that plays itself. Over the course of a year, he reveals how he and his team work on the technology, the design and the commercial possibilities to make this ghostly vision a reality.
Produced and presented by Edwina Pitman for BBC World Service
Last on
BBC World Service
except East and Southern Africa & West and Central Africa
Broadcasts
BBC World Service

West and Central Africa

BBC World Service

Europe and the Middle East

BBC World Service

Online & UK DAB/Freeview only

BBC World Service

Australasia, Americas and the Caribbean, South Asia & East Asia only

BBC World Service

except West and Central Africa

BBC World Service

Australasia

BBC World Service

East and Southern Africa & West and Central Africa only

BBC World Service

except East and Southern Africa & West and Central Africa