Main content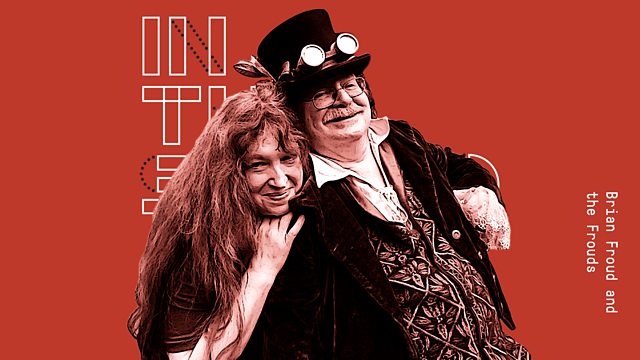 Creature and costume designers, The Frouds
Conceptual Designer, Brian Froud talks openly about the challenges of creating enough new characters for a Netflix 10-parter based on the 1982 all-puppet movie, The Dark Crystal
Brian Froud is not just an artist and illustrator; he is the conceptual designer behind the 1982 movie, The Dark Crystal, the first ever to have an all-puppet cast.
Now decades later, Netflix return to the world of Thra where the film was based, with a new 10 part prequel series. Ahead of its release on 30 August, Clem Hitchcock joins Brian - who is back on board as Creature and Costume Designer for the new series - at his home in rural Southwest England, where his characters begin their lives on his drawing board. As he sketches, Brian explains how the brooding surrounding landscape of Dartmoor inspires his ideas for Thra and all its weird and wonderful inhabitants.
But turning his drawings into physical puppets is a family affair – on set at a secret London location Brian is joined by Wendy, his wife, and Toby, their son. Brian and Wendy first met on the original Dark Crystal and they have collaborated together ever since. Wendy is a sculptor and a doll maker and was part of the team that built the original Yoda for Star Wars. Whereas sculptor and fabricator Toby was literally born into the business, playing the baby in another cult classic the Frouds worked on – Labyrinth, starring David Bowie.
Working on their most complex creation to date – a creature with a human performer and several puppeteers to bring it to life as its filmed – the Frouds explain how they struggle to keep the spirit of Brian's original designs – with all the quirks and imperfections of real life
Produced by Paul Kobrak and Clem Hitchcock for BBC World Service.
(Image: Artist and illustrator Brian Froud and his wife, sculptor and doll maker Wendy)