Main content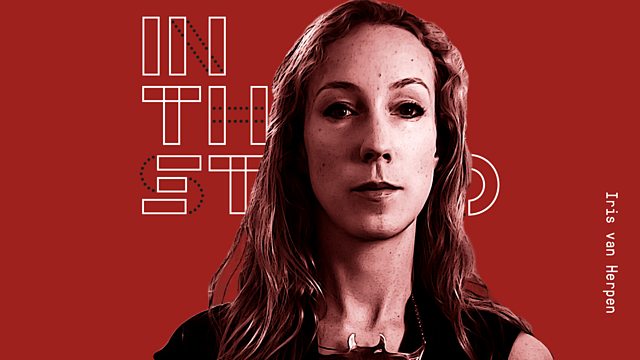 Fashion designer Iris Van Herpen
We visit pioneering Dutch designer Iris Van Herpen in her Amsterdam studio as she creates a fantastical dress for the musical superstar Björk.
This May the musical superstar Björk has been performing a series of concerts in New York, entitled Cornucopia. One of the costumes she appears in is a dress specially created for her by the pioneering Dutch designer Iris Van Herpen. Iris is renowned for her fluid designs and pioneering use of techniques such as 3D printing and has dressed many international celebrities. This new dress for Björk will be made of many different parts, blending design, art and science to create something truly unique.
Anik See visits Iris in her Amsterdam studio to observe the garment being created and worked on. We also hear from Björk herself in a special interview for this programme.
Iris has worked with Björk several times before, but with this project, the pressure is on as there's a tight timescale and logistics to sort out of getting the dress fitted and shipped in time. Anik watches as the different components are made separately and sees the team at work assembling and fitting. As well as being striking, the dress must be able to move in the way Björk requires for the show - and be durable enough to withstand many nights of wear.
Presented by Anik See and produced by Anik See and Emma Kingsley for BBC World Service
(Image: Fashion designer Iris Van Herpen, credit to: Jean-Baptiste Mondino)