Main content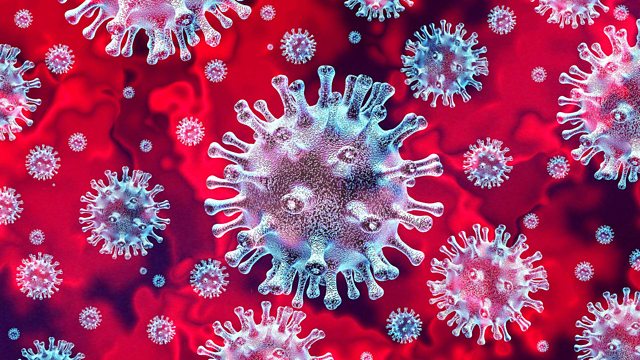 What are scientists doing about coronavirus?
CrowdScience goes into labs to meet researchers urgently searching for COVID-19 solutions
Since the outbreak of a new strain of coronavirus late last year, health workers and governments have been rushing to limit transmission by deploying containment tactics and anti-contamination campaigns. But, as the virus spreads around the world, what are scientists doing to help our bodies fight off or resist this new infectious disease?
Viruses that cause human disease can be notoriously tricky to tackle. They don't respond to antibiotics, can spread rapidly between human hosts, and even evolve improved ways of working as they multiply. Presenter Marnie Chesterton heads to the University of Oxford's Nuffield Department of Medicine to meet the researchers who are urgently searching for solutions. Professor Tao Dong is Director of Chinese Academy of Medical Sciences Oxford Institute, collaborating with colleagues on the ground in China to see how Chinese patients' immune systems are responding to the virus, which could inform vaccine design. Professor Sarah Gilbert leads the Jenner Institute's influenza vaccine and emerging pathogens programme. She's been developing a vaccine against another strain of coronavirus that caused the Middle East Respiratory Syndrome (MERS) outbreak, and is using the same technology to generate a new vaccine against the 2019 coronavirus. And, whilst that's being developed, there is a possibility that some existing antiviral drugs may even help infected patients – Professor Peter Horby is working with colleagues in China on clinical trials to see what might work. CrowdScience goes into the laboratories using cutting edge science to combat coronavirus.
Presented by Marnie Chesterton
Produced by Jen Whyntie for the BBC World Service
(Photo: Coronavirus Credit: Getty Images)
Last on
BBC World Service
East and Southern Africa, South Asia & West and Central Africa only
Clips

Broadcasts
BBC World Service

Australasia, Online, Americas and the Caribbean, UK DAB/Freeview & Europe and the Middle East only

BBC World Service

News Internet & East Asia only

BBC World Service

Online, UK DAB/Freeview, News Internet & Europe and the Middle East only

BBC World Service

Australasia, Americas and the Caribbean & South Asia only

BBC World Service

East and Southern Africa & East Asia only

BBC World Service

West and Central Africa

BBC World Service

Australasia

BBC World Service

East and Southern Africa, South Asia & West and Central Africa only