Main content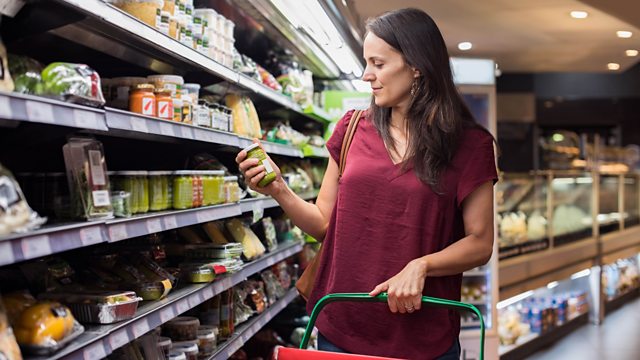 Should I stop eating palm oil?
Is palm oil environmental foe or poverty-fighting crop? Graihagh Jackson heads to Malaysia to investigate this crop of contradictions on behalf of Australian listener Lizzy.
Australian listener Lizzy is trying to reduce her footprint on this planet and is particularly interested in palm oil. It is everywhere - in shampoo, lipstick and face cream and even food stuffs like biscuits and spreads. In fact, WWF say it is used in 50% of all supermarket products so it's something most of us will come into contact with every day.
Lizzy wants to know whether she should stop eating it. Because on the one hand, she sees emotive adverts depicting dying orangutans, deforestation and burning peatlands, releasing vast amounts of climate changing gases like carbon dioxide. On the other, she has read that palm oil is the most productive of the vegetable oils, using far less land than others. So would boycotting palm oil displace the problem elsewhere, she wonders? Would buying sustainable palm oil be best?
Partnering up with with another BBC World Service programme, The Food Chain, presenter Graihagh Jackson heads to one of the biggest producers of palm oil: Malaysia. She visits small holder plantations, who collectively provide 40% of the world's palm oil, to find out how palm oil is grown and to ask them about their perspective on a product that provides them with their livelihood. What would incentivise them to engage in greener practices? And what would that look like? For the latter question, Graihagh speaks to the largest sustainable certifier of palm oil, the RSPO and looks to science to see how we can continue to grow palm oil without having any more adverse effects on wildlife.
This episode is part of the Crossing Divides season which runs from 18 - 24 November. You can find a link to the Food Chain episode below.
Produced and presented by Graihagh Jackson with help from Marijke Peters and editor Rami Tzabar for the BBC World Service.
(Photo: Woman shopping in supermarket Credit: Getty Images)
Last on
BBC World Service
East and Southern Africa, South Asia & West and Central Africa only
Clips

Broadcasts
BBC World Service

Australasia, Americas and the Caribbean, UK DAB/Freeview, Online & Europe and the Middle East only

BBC World Service

News Internet & East Asia only

BBC World Service

Online, UK DAB/Freeview, News Internet & Europe and the Middle East only

BBC World Service

Australasia, Americas and the Caribbean & South Asia only

BBC World Service

East and Southern Africa & East Asia only

BBC World Service

West and Central Africa

BBC World Service

Australasia

BBC World Service

East and Southern Africa, South Asia & West and Central Africa only