Main content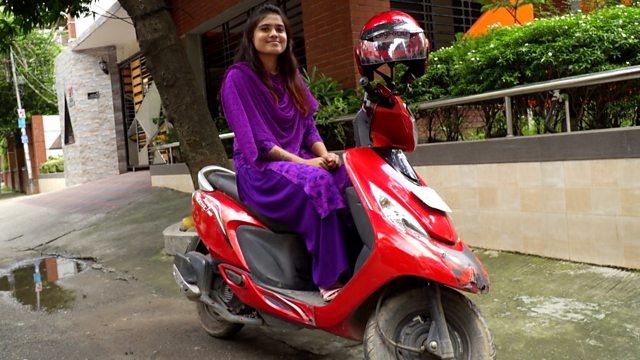 Bangladesh's biker girls
The motorbike taxi app where the drivers and passengers are all women.
For the growing number of working women in Dhaka, commuting to work can be a challenge.
The traffic is terrible and cars and taxis are expensive. Public transport is not only inconvenient, it is sometimes unsafe - many women face unwanted sexual attention on buses.
So after his wife was harassed by a taxi driver, one young entrepreneur set up a motorbike ride-share service with a difference. Not only are the customers all women, the drivers are too.
Reporter Chhavi Sachdev meets some brave women finding new ways to navigate Bangladeshi traffic and society.
(Photo Caption: Kobita on her scooter / Photo Credit: BBC)