Main content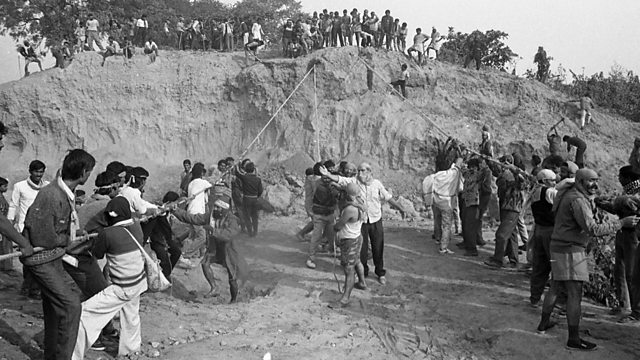 The demolition of the Babri Masjid
How Hindu extremists demolished a mosque in Ayodhya prompting months of inter-religious violence across India.
Hindu extremists demolished a 16th century mosque in the Indian city of Ayodhya in December 1992 prompting months of communal violence across India. Photojournalist Praveen Jain witnessed rehearsals for the demolition the day before the activists stormed the mosque. He has been talking to Iknoor Kaur about what he saw. On November 9th this year the Indian Supreme Court ruled that a Hindu temple can be built on the disputed site.
Photo: Hindu extremists rehearsing the demolition of the Babri Masjid. Copyright:Praveen Jain.