Main content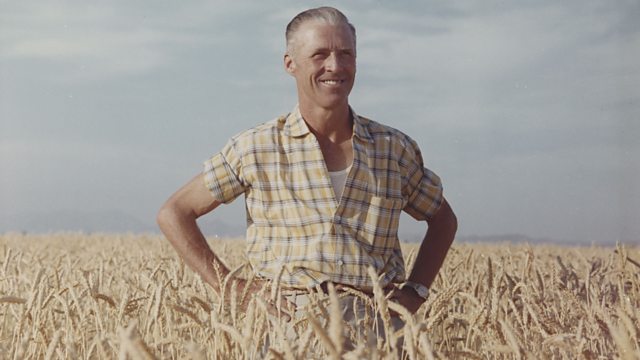 The man who fed the world
Dr Norman Borlaug's pioneering work on disease-resistant crops saved millions of people from famine and malnutrition. But there was controversy over his methods.
In 1970 the American scientist, Norman Borlaug, was awarded the Nobel Peace Prize for his pioneering work developing disease-resistant crops. At the time famine and malnutrition were claiming millions of lives across the world, particularly in South Asia. Dr Borlaug's work meant countries like India were able to become self-sufficient. Critics said the new grain varieties were too reliant on chemical fertilizers, but it's thought millions of lives were saved. Rebecca Kesby has been speaking to Professor Ronnie Coffman, student and friend of Norman Borlaug.
(Photo: Dr Norman Borlaug in a field of wheat. Credit CIMMYT International Maize and Wheat Improvement Centre)
Featured in...
Major moments that changed our understanding of the planet we live on