Main content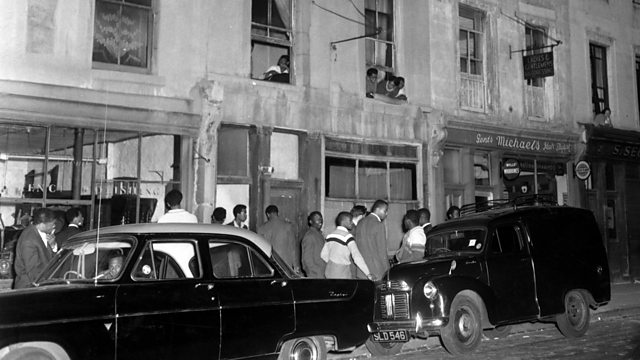 The Notting Hill riots
The racial violence in west London which shocked Britain in 1958 and led to the creation of the Notting Hill Carnival.
In August 1958 Britain was shocked by nearly a week of race riots in the west London district of Notting Hill. The clashes between West Indian immigrants and aggressive white youths known as Teddy Boys led to the first race relations campaigns and the creation of the famous Notting Hill Carnival. Using voices from the BBC archives Simon Watts tells the story.
Photo: Street scene in Notting Hill at the time the race riots broke out in 1958. Credit: Getty Images.
Featured in...
Interviews with people who were there at key moments in black and civil rights history