Main content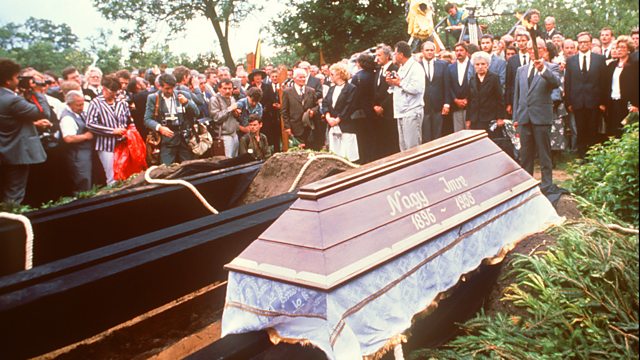 The reburial of a Hungarian hero
The body of Imre Nagy who had led the 1956 Hungarian Uprising was reburied in 1989. He had been executed after the anti-Soviet revolt, and his body had lain in an unmarked grave.
In 1989 the body of Imre Nagy, Prime Minister during the 1956 Hungarian uprising, was reburied in a public ceremony in Budapest. He had been executed on the orders of Moscow. It marked the beginning of the end of communism in Hungary. Nick Thorpe spoke to Ivan Baba who was master of ceremonies at the 1989 funeral.
Photo: Imre Nagy's coffin and mourners in June 1989.(Credit: Jean Francois Luhan/AFP/Getty Images)
Featured in...
A series of events in 1989 led to one of the 20th Century's most significant moments