Main content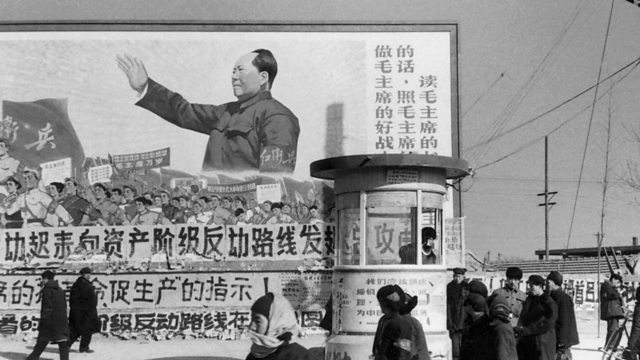 My memories of Chairman Mao
American Sidney Rittenberg, who lived for decades in Communist China, shares his memories of Mao Zedong, who he first met in the 1940s.
American Sidney Rittenberg first met Mao Zedong in the 1940s during the final years of China's civil war and before Mao's victory over the Nationalist forces. Already a committed socialist, Rittenberg had been stationed in China during WW2 but decided to stay on and fight alongside Mao's Communists. In 2013 he spoke to Rebecca Kesby about his memories of one of the world's great revolutionaries.
Photo: a poster of Chairman Mao in Beijing in the 1960s. Credit: AFP.