Main content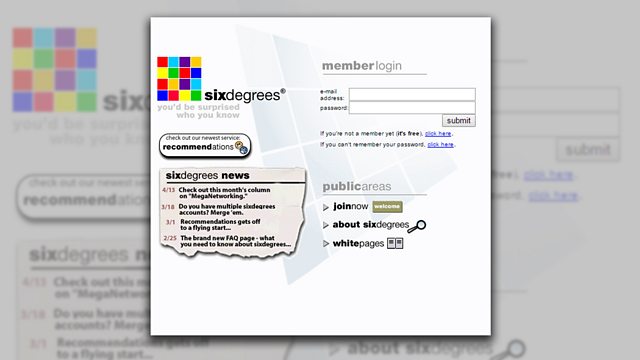 Six Degrees - the first online social network
Andrew Weinreich founded the first online social network in 1997.
Six Degrees was the first online social network, allowing users to connect with their real-world contacts by creating a profile within a database.
It was created by entrepreneur Andrew Weinreich.
But Six Degrees never achieved the scale of later social networks like Facebook or MySpace, and Weinreich sold the site in 1999. He speaks to Lucy Burns about the challenges and adventures of setting it up.