Main content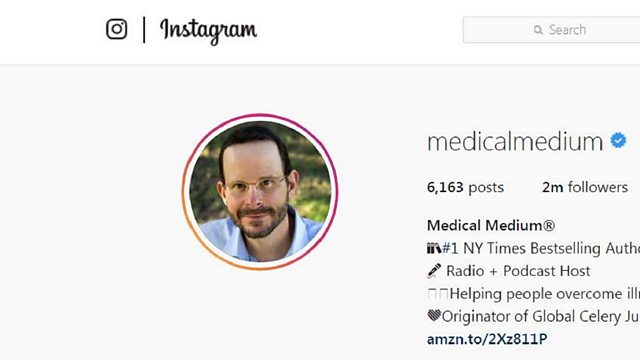 The problem with the viral celery juice 'cure'
How doctors are trying to counter one popular influencer who claims he helps cure chronic illnesses by getting health advice – like drinking celery juice – from spirits.
The Medical Medium has millions of followers on social media. He claims he can help cure your chronic illness with home remedies like celery juice.
But he doesn't have any medical qualifications. Instead, he claims he gets his medical information from communicating with spirits.
Thousands of people online say he's helped them. But could his claims be stopping patients seeking the medical help they need. And is the rise of unqualified influencers creating distrust in real doctors?
We explore the booming celery juice trend and meet the doctor who is trying to start a counter-movement to get qualified medical professionals to use social media more effectively.
Presenter: Jonathan Griffin
Reporter: Ione Wells
(Photo Caption: Screenshot of the Medical Medium Instagram account / Photo Credit: Instagram)