Main content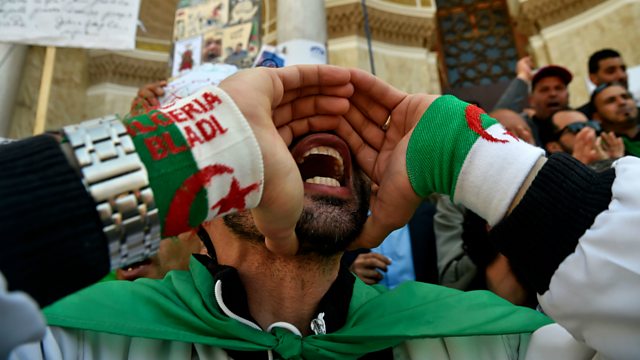 Algeria's disinformation battle
How social media became an information battleground for anti-government protesters and Algeria's rulers.
Algeria is a nation in flux - and it has become an information battleground. In February this year, thousands came out onto the streets to protest against President Abdelaziz Bouteflika's decision to run for a fifth term in office. He eventually resigned, but the demonstrators have continued to press for change.
Protesters have been using social media to keep up the momentum, but a campaign of disinformation threatens to stop them in their tracks. A flurry of fake news stories has been spreading online, while pro-government trolls have tried to shape the online conversation.
Opposition figures have accused the regime of deploying such tactics - but what do we really know about this faceless online army? We delve into a world of online lies and rumours and meet the volunteers helping Algerians distinguish fact from fiction.
Presenter: Marco Silva
(Photo: An Algerian protester shouts slogans during a demonstration in Algiers on 1 May. Credit: Getty Images)