Main content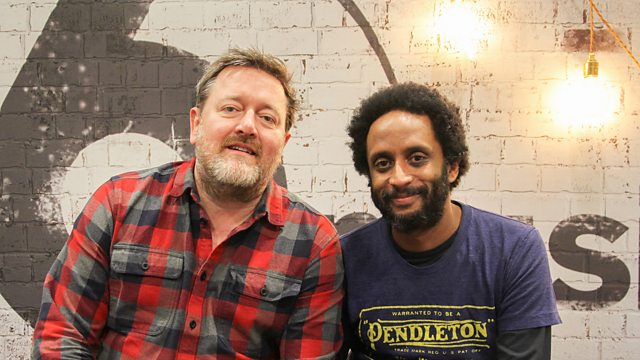 Elbow, Babymetal, Freddie Mercury
Guy Garvey on Elbows' latest album and music from Japanese metal band Babymetal, Freddie Mercury, Harry Styles and Maroon 5.
Guy Garvey and the band Elbow are back with their eighth studio album and its looking a dead cert to give them yet another UK number one. Top of the Pops caught up with Guy to find out all about it.
There is also music from the latest albums by the Japanese Kawaii Metal band Babymetal and a new box set celebrating the solo work of Freddie Mercury. Plus we have new hit songs from Harry Styles and Maroon 5.
Last week the UK celebrated National Album Day and to tie in with that we reveal the best selling albums of the century so far.
We also find out if Tones and I can extend their run at the top of the UK singles chart with their global hit Dance Monkey.
Presenter: Kim Robson
(Photo: Guy Garvey and Pete Turner of the band Elbow in the Salford 6 Music Green Room shortly before an appearance on the Radcliffe and Maconie show)