Main content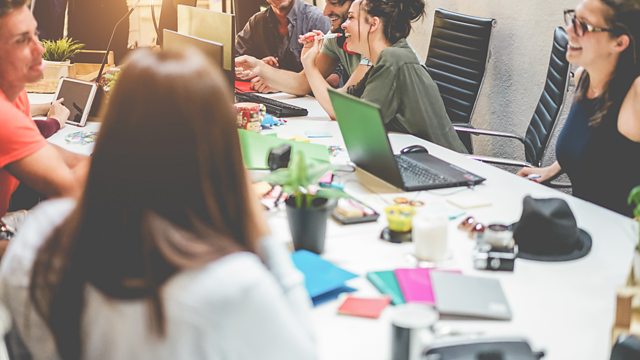 Millennials and business
There's a buzz around starting a business amongst millennials, but it is not just about making money, but also about doing good and changing the world.
Whether it is the growth in co-working spaces around the world full of 20 and 30-somethings starting their own thing, to TV shows on entrepreneurship, all the way to the big successes out of California's Silicon Valley, the millennial generation are attracted to starting their own businesses. However, it is not just about making money but also about passion and doing good.
Christine Selph from Deloitte and professor Ethan Mollick from the Wharton School of Business give us an overview of this generation and of entrepreneurship. We go to a session run by Pop Up Business School to speak to some millennials about their motivations. Ayzh founder Zubaida Bai and Upstart founder Richard Dacalos tell us about the power of social entrepreneurship to solve problems which can be neglected by governments, while former World Bank economist Charles Kenny cautions us about focusing too much on the individual at the expense of government.
Presenter and producer: Nastaran Tavakoli-Far
Editor: Andrew Smith
Last on
BBC World Service
Europe and the Middle East
Broadcasts
BBC World Service

East and Southern Africa & East Asia only

BBC World Service

except News Internet

BBC World Service

Australasia

BBC World Service

East and Southern Africa & West and Central Africa only

BBC World Service

except East and Southern Africa & West and Central Africa

BBC World Service

except West and Central Africa

BBC World Service

West and Central Africa

BBC World Service

Europe and the Middle East