Main content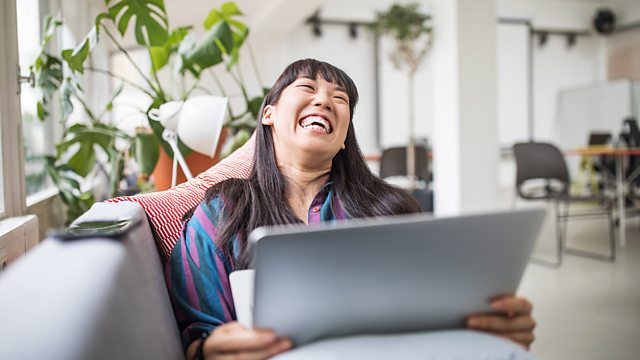 Schadenfreude
Why do we feel pleasure at someone else's misfortune?
Schadenfreude is a German word that means "harm-joy". It is the pleasure we feel from someone else's misfortune, and it can come in many shades. It is the laughter we can't stifle when someone unexpectedly falls over, or the triumphant pleasure we feel when a rival is defeated. We can also feel it when something bad happens to someone we genuinely like.
Edwina Pitman examines why, even when we're happy and successful, we can't help but enjoy others' bad luck.
Contributors:
Esther Walker - journalist
Dr Tiffany Watt Smith - cultural historian and author of Schadenfreude: The Joy of Another's Misfortune
Professor Richard Smith - professor of psychology, University of Kentucky
Dr Andre Szameitat - reader in psychology, Brunel University
Anuvab Pal - Comedian
Mike Wendling - Editor, BBC Trending
Presented and produced by Edwina Pitman
Editor: Richard Knight
(Photo: Cheerful young woman lying on sofa with laptop in modern office lounge. Credit: Getty Images)
Last on

BBC World Service
East and Southern Africa & East Asia only
Broadcasts
BBC World Service

except News Internet

BBC World Service

Australasia

BBC World Service

East and Southern Africa & East Asia only