Main content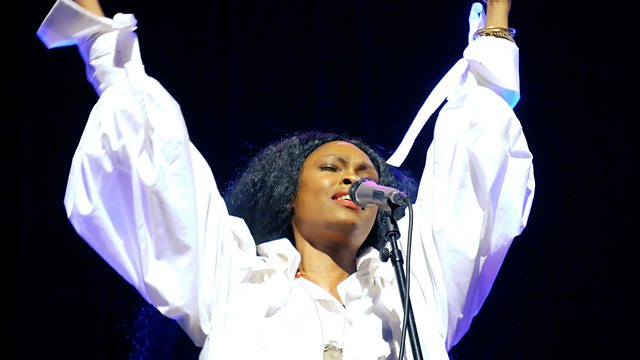 On Tour in São Paulo
Nikki Bedi is on stage in Brazil's largest city, to find out how the future looks through the eyes of top `Paulistano` performers and creative talents
A year into the controversial presidency of Jair Bolsonaro, presenter Nikki Bedi is on stage in Brazil's largest city, to find out how the future looks through the eyes of top `Paulistano` performers and creative talents.
There's live performance from São Paulo rap star Emicida, whose writing is marked by a passionate sense of social injustice, and from soulful singer Xênia França whose performance is becoming a symbol of black women's empowerment.
Four very different filmmakers discuss projects that are all radical in their own way. How free do they feel to tell stories the way they want to?
Estela Renner is the creator of Aruanas, a drama series set in the world of climate change activists, that aired just as Amazon rainforest fires made international headlines last August.
Josias Téofilo's documentary film, The Garden of Afflictions, has caused outrage in Brazil, for its portrait of a man who is widely seen as a philosophical "guru" to the Bolsonaro family.
Directors Felipe Braga and Quico Meirelles both had streaming hits this year, with distinctive youth culture shows that tell their stories from the viewpoint of São Paulo's diverse communities. `Sintonia` explores the relationships between drug gangs, funk music and Evangelism in the Favela , while Pico da Neblina imagines an alternative Brazil where marijuana has been legalised.
Live stand-up Comedy from Warley Santana reveals the true character of São Paulo and Felipe Braga is Nikki Bedi's guide on the Culture Cab tour of São Paulo's secret artistic places.
(Photo shows Xênia França (c) Daniyel Ruiz)
Clips

Broadcasts