Main content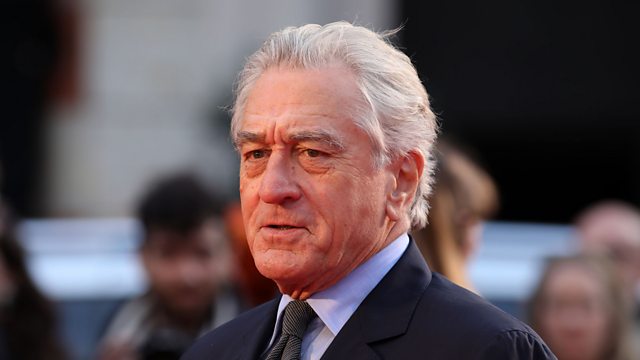 American actor Robert De Niro
American actor Robert De Niro on being digitally de-aged for his latest film The Irishman
American actor Robert De Niro on being digitally de-aged for his latest film The Irishman, Chinese writer Jung Chang on her biography of three women who changed the face of modern China and French DJ Michel Gaubert talks about how he creates sound-tracks for haute couture fashion shows.
American actress Angelina Jolie explains why strong women are at the heart of her latest movie, British band leader and saxophonist Cassie Kinoshi on how Langston Hughes's poetry inspires her and American essayist Jia Tollentino muses on the influence of the internet on contemporary writers.
Nikki Bedi is joined in the studio by Indian poet and author Meena Kandasamy and film expert Anil Sinanan.
(Photo: Robert De Niro. Credit: Lia Toby/Getty Images)
Broadcasts