Main content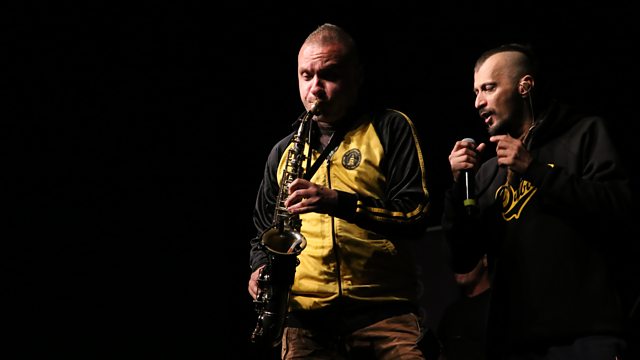 On Tour in Sarajevo
Top artists perform live and debate the hottest issues in Sarajevo right now.
Nearly twenty five years after the end of the war there, Nikki Bedi was in Sarajevo to discover how the artists deal with its cultural legacy, and hears about the inspirations and hopes of the post war generation in the city.
Nikki was joined on stage at The Youth Theatre by, the award winning film director of Snow and Children of Sarajevo, Aida Begić. Jovan Marjanovic from the Sarajevo Film Festival, which has been shining a light on film from around the region for two decades. The visual artist Smirna Kulenovic took Nikki on a personal journey in the Culture to explore a forgotten statue, a closed gallery and an exciting new space for contemporary art from around Europe. Comedian Filip Andronik provides the laughs, with insight into the adventure which is bus travel in Bosnia. And there is incredible live music from ska punk rioters Dubioza Kolectiv and there's a hip hop love story from Helem Nejse.
Broadcasts